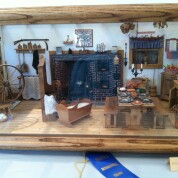 We should have known we were hungry.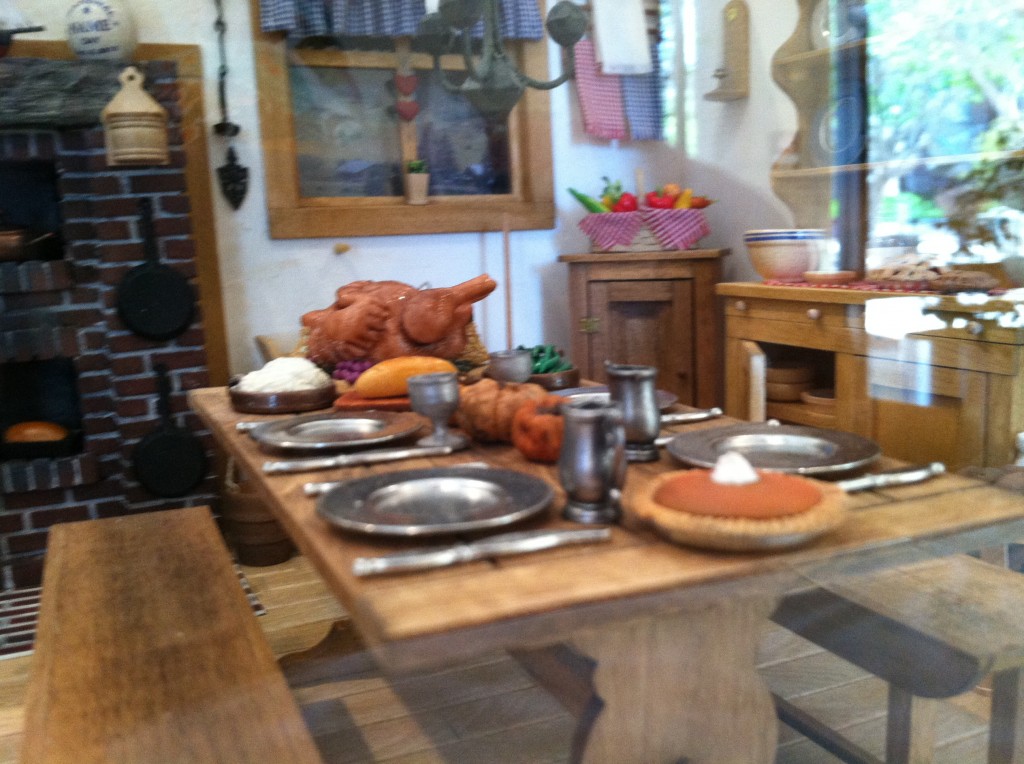 As soon as we saw this piece, we were about to do battle over either the pumpkin pie or the turkey.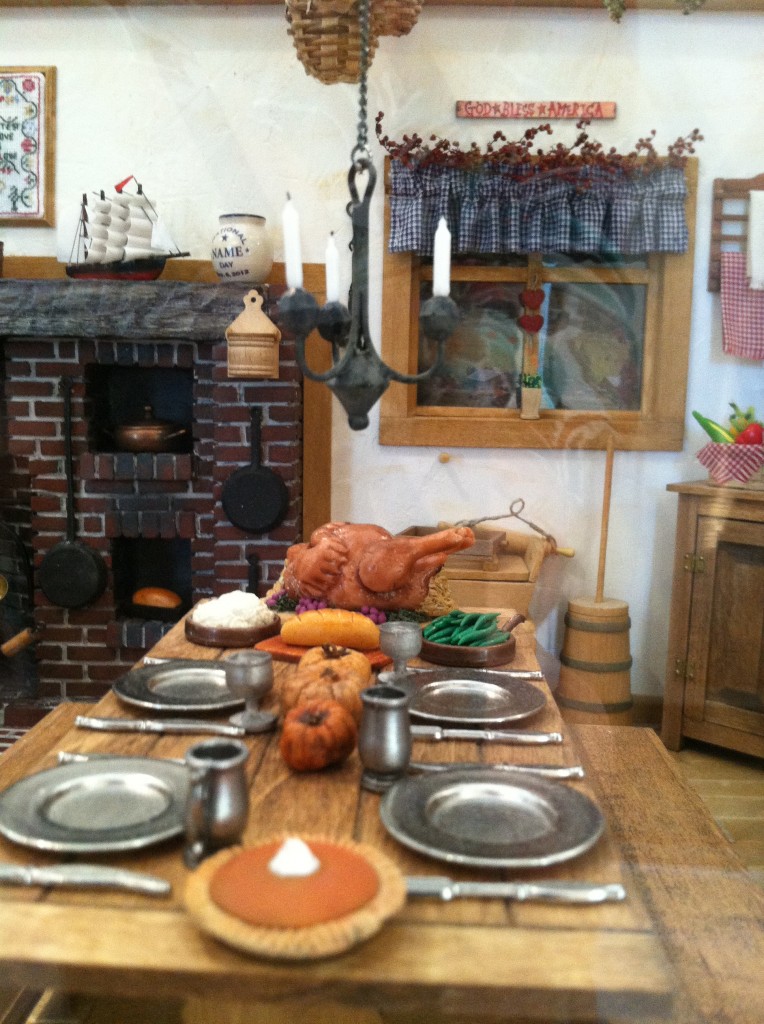 But the table wasn't the only thing to look at.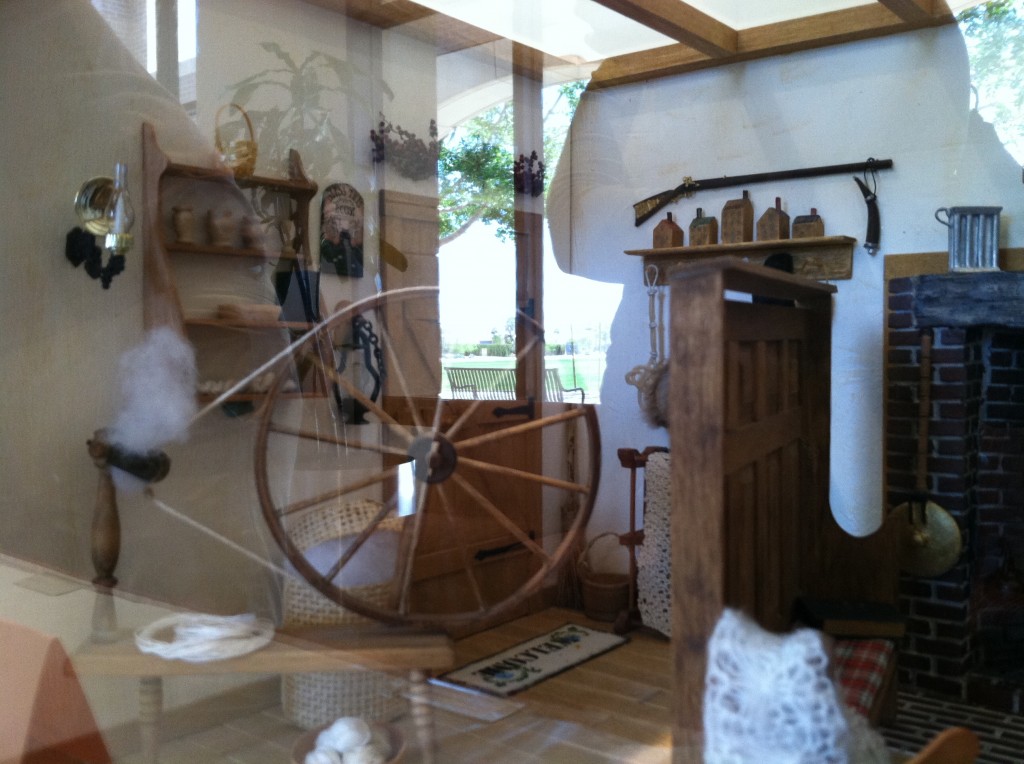 A spinning wheel…something I really like because I've recently learned how to spin!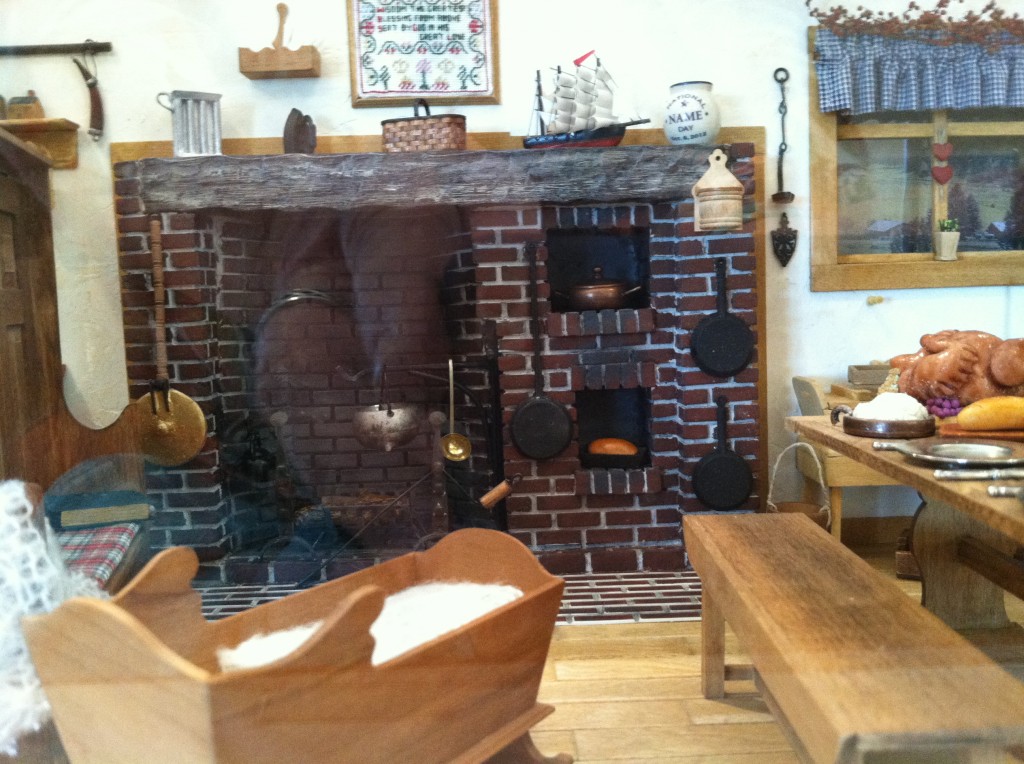 A cradle.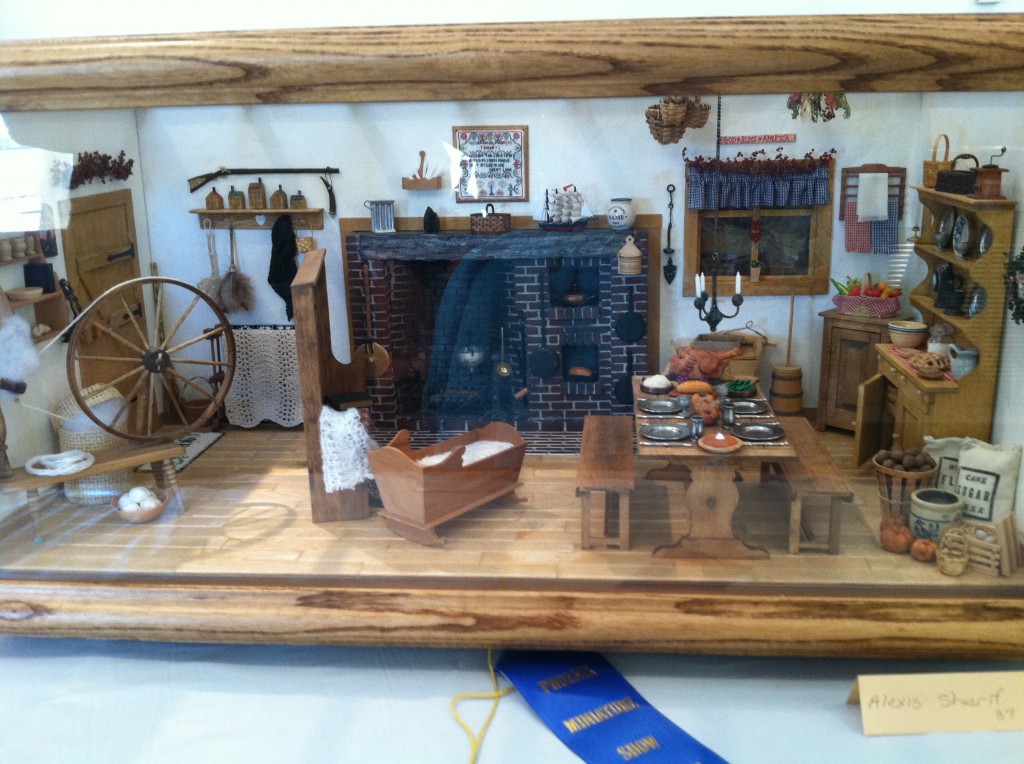 A hearth.
And the detail…I simply cannot believe how beautiful this was!