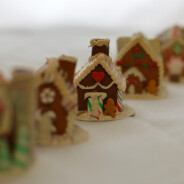 Do you ever find yourself sweltering in the summer wishing for the colder temps of winter?  For me, the quickest fix is to start working on some Christmas projects.  Here are a few things that I'm working on right now that might make you feel immediately colder. This image is of a series of tiny, tiny gingerbread houses that I have in my collection.  I was playing with the depth of field issue with my camera and was astounded at how well it works at pinpointing a single element.  These houses are only about 1.25 inches tall,...
read more
No, not the paranormal kind.  I'm talking about the alcoholic kind, the ones where they heat their punch with a red hot poker, or set the entire punch bowl alight with a brandy lake on top of the punch.  A Christmas Carol always made me curious to know how this worked. It's the next topic of conversation. Here's a great link that describes exactly how to make the Flaming Punch of Charles Dickens' day. Yes, I know this isn't exactly a picture of flaming punch. As soon as I make this luscious stuff, I'll...
read more
Enjoyed my visit to Rosson House Museum. Remember…if you don't want to be notified of any additional postings or comments, please use the "Manage Subscriptions" button at the bottom of this email.
read more
Just when you think you've seen it all… You turn a corner and find something you've never seen before! We're talking whimsical… Fairy-tale… And just plain...
read more
We should have known we were hungry. As soon as we saw this piece, we were about to do battle over either the pumpkin pie or the turkey. But the table wasn't the only thing to look at. A spinning wheel…something I really like because I've recently learned how to spin! A cradle. A hearth. And the detail…I simply cannot believe how beautiful this...
read more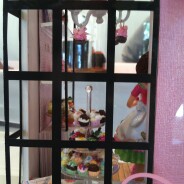 While attending the Miniature Show in Phoenix, we marveled at how our senses become involved as we strained to look at every single detail in the beautiful creations. By far, one that captivated us was the cupcake shop by . One look at those cupcakes, we realized we were starving. I wanted to open the door and order some cupcakes. But in order to do that, I had to be about six inches tall. Wasn't happening, but did enjoy looking at this offering that took first...
read more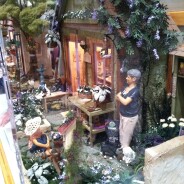 The Spring Miniature Show in Phoenix was the biggest bargain of the weekend at $5 per person both Saturday and Sunday.  I was only able to attend on Sunday, and those hours were simply not enough to see everything that there was to see. We met Lani Lugo, a miniaturist with over 30 years experience walked away with both the Grand Prize and Second Prize for her creations. After talking with her, and learning that she often puts in over 500 hours into her beauties, one would think that she was lucky to have two offerings for this show. I...
read more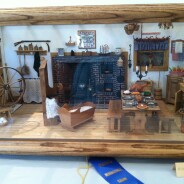 Miniatures Show in Phoenix 2013 Met a lot of incredibly talented people and was very tempted to get into miniaturing…but as we all know, a new hobby can be a slippery slope!  Perhaps I'll let my niece get into the miniatures, and I'll just enjoy from the sidelines…some hands-on, but not total immersion  Is that possible? Here are some of the completed scenes/houses in the competition:
read more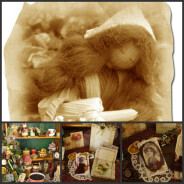 This site will take you to the next level in your crafting. You will learn about the art of crafting, you will learn about photographing your crafts, marketing your crafts, and enjoying your crafts.
read more